Advertiser Disclosure
Credit Cards For Bad Credit
Even if you have a bad credit history or limited credit history, there's no reason to give up hope of regaining control of your credit future. There are credit cards available even to consumers in your circumstances. A credit card is one tool that can help you build your credit history. Ultimately, only you can turn your credit problems around, and each person's credit situation is different. But always making on-time payments on all of your obligations and keeping your balances low relative to your credit limits are two of the most important things you can do to positively affect your credit profile. We've compiled a list of top credit cards for bad credit for those with less than perfect credit, and you are eligible to apply for any of these offers. Below you will find our most popular credit card offers for people with bad credit:
Indigo® Mastercard® Credit Card
Benefits & Key features
Easy pre-qualification process with fast response
Less than perfect credit is okay
Online servicing available 24/7 at no additional cost
Unsecured credit card, no security deposit required
Account history is reported to the three major credit bureaus in the U.S.
Fair / Good
Intro APR
(Purchases)
N/A
Intro APR
(Balance Transfer)
N/A
Reflex Mastercard® Credit Card
Benefits & Key features
See if you're Pre-Qualified with no impact to your credit score
All credit types welcome to apply
Up to $1,000 credit limit doubles up to $2,000! (Simply make your first 6 monthly minimum payments on time)
Free access to your Vantage 3.0 score from Experian* (When you sign up for e-statements)
Monthly reporting to the three major credit bureaus
Fast and easy application process; results in seconds
Use your card at locations everywhere Mastercard® is accepted
Checking Account Required
Mastercard Zero Fraud Liability Protection (subject to Mastercard guidelines)
Bad / Fair
Intro APR
(Purchases)
N/A
Intro APR
(Balance Transfer)
N/A
Freedom Gold Card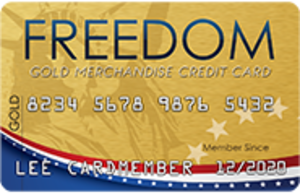 $750 Unsecured Credit Limit (Usable only at TheHorizonOutlet.com)
Instant Approval*
No Credit Check
No Employment Check
Fast online application
Bad Credit - OK
Intro APR
(Purchases)
N/A
Intro APR
(Balance Transfer)
N/A
Annual Fee
See website for Details*
Unique Platinum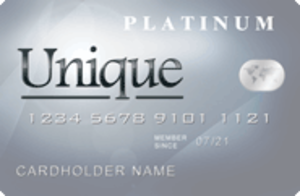 $1000 Credit Limit
No Credit Checks
Instant Approval
0% Financing
No application denied for bad credit!
Intro APR
(Purchases)
N/A
Intro APR
(Balance Transfer)
N/A
Annual Fee
See website for details
PCB Secured Visa®
Benefits & Key features
Upon credit approval, the collateral deposit you provide becomes the credit limit on your Visa® card.  Choose between $200 and $1,000.
After the first year, you can request to increase the credit limit up to a maximum of $5,000 (subject to credit approval and additional collateral deposits).
This card is perfect for people new to credit as well as people looking to rebuild their credit
Reports monthly to all three major credit bureaus
Build or rebuild your credit by keeping your balances low and paying all creditors on time every month.
24/7 online account center.
A minimum collateral deposit of $200 is required to open this account.
This card is issued by Plains Commerce Bank pursuant to a license from Visa U.S.A., Inc.
*
See Rates, Fees, Costs and Limitations for additional details
Limited / Bad
Intro APR
(Purchases)
N/A
Intro APR
(Balance Transfer)
N/A
Regular APR
19.80% (fixed)*
Need Advice?
Credit cards can be confusing. We are here to make sure you have all the information you need to get the card that's best for you. We've compiled popular credit cards to bring you all the information you need to select the right card for you.
Credit Score
One of the many factors that credit card issuers think about when deciding to approve or deny an application is your credit score. This is one of the most important factors in the approval process, so it is important to know your credit score. Your score will fall into one of the following categories:
Excellent Credit: 720 – 850
Good Credit: 680 – 719
Fair Credit: 620 – 679
Poor Credit: 500 – 619
Limited Credit: 300 – 549
The lower your credit score, the more limited your credit card options are. Many of the cards with big bonuses and rewards require Good or Excellent credit, while the cards available for Fair and Poor credit don't offer quite as many perks, but give you the opportunity to build your credit over time. The higher your credit score, the more likely you are to be approved for different credit cards.
Choosing a card
We can help you choose a card to get you the best possible deals that fit your budget and lifestyle. We've already done all the work to put together the best selection of cards with all their advantages and disadvantages so you always know what to expect from a particular credit card.
Deciding on a Card
There are many things to consider when applying for a new credit card. You need to be aware of the many different offers, your credit score, and your personal financial situation.
We highly recommend that you keep your credit score in mind when choosing a card, since that is often the biggest factor that card issuers look at when deciding to approve your application.
With your credit score in mind, you can then focus your search on the cards you are most likely to be approved for. If you don't think you have a high enough credit score for a certain card, you may need to select a different card with a lower credit requirement and come back to the other card once you have built up your credit score.
We don't recommend applying for cards with high credit requirements if you know that you have a low credit score. Keep in mind: having too many credit inquiries in a short period of time can lower your credit score. Because of this, we don't recommend you keep applying for credit card offers that probably won't approve your application.
How to Improve Credit
If your credit score is really low or you don't have a long enough credit history to get approved for a certain card, you may want to get a secured credit card to improve your score and establish a credit history. Secured credit cards require a security deposit ahead of time, but they allow you to access a line of credit that you may not be able to get otherwise with a low credit score.
There are many unsecured credit cards that will approve applicants with low or fair credit scores. These cards don't offer very many perks or benefits, but they are perfect to use while you are building your credit. Sometimes these cards have monthly fees or high APR, but as long as you manage your spending wisely, you will be able to quickly build credit and move on to a better card.
A good way to improve your credit score is to check what factors are negatively impacting your score and try to fix them. You can check your score and see what is impacting it for free at https://membership.moneytips.com/membership-essential-signup.fhtml
Final Summary
It's good to be aware of what you are looking for in a credit card. We also recommend that you keep your credit score in mind so that you can select the card that is most likely to approve your application.