Advertiser Disclosure
Credit Cards For Fair Credit
Consumers with fair credit are usually more qualified for credit cards, which may make getting approved for an account easier. Only you can build a good credit history. Make your payments on time each month, and keep your balance low relative to the credit limit, for positive marks on your credit report each month. Below you will find our most popular credit card offers for people with fair credit:
First PREMIER® Bank Mastercard® Credit Card
Checking Account Required
We may approve those currently building their credit history
All credit types welcome to apply!
Looking for a second chance at a credit card? We may approve you when others will not.
The First PREMIER Bank Mastercard is a good addition to your credit options.
The activity on our manageable credit limit products is reported to all major Consumer Reporting Agencies on a monthly basis.
Good credit not required
Complimentary Mastercard Identity Theft Resolution Services (subject to Mastercard guidelines)
Credit scores are used to represent the creditworthiness of a person and may be one indicator to the credit type you are eligible for. However, credit score alone does not guarantee or imply approval for any First PREMIER® Bank product
Intro APR
(Purchases)
N/A
Intro APR
(Balance Transfer)
N/A
Regular APR
See Issuer Website
Annual Fee
See Issuer Website
Capital One® Platinum Credit Card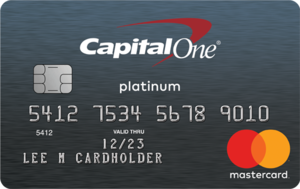 Benefits & Key features
Pay no annual fee
Get access to a higher credit line after making your first 5 monthly payments on time
Fraud coverage if your card is lost or stolen
Use online banking to access your account, even from your smartphone, with our mobile app
Pay by check, online or at a local branch, all with no fee - and pick the monthly due date that works best for you
Get access to your account 24 hours a day, 7 days a week
Help strengthen your credit for the future with responsible card use
Average/Fair/Limited
Intro APR
(Purchases)
N/A
Intro APR
(Balance Transfer)
N/A
Indigo® Platinum Mastercard® Credit Card
Benefits & Key features
Easy pre-qualification process with fast response
Less than perfect credit is okay
Online servicing available 24/7 at no additional cost
Unsecured credit card, no security deposit required
Account history is reported to the three major credit bureaus in the U.S.
Fair/Good
Intro APR
(Purchases)
N/A
Intro APR
(Balance Transfer)
N/A
Capital One® QuicksilverOne® Cash Rewards Credit Card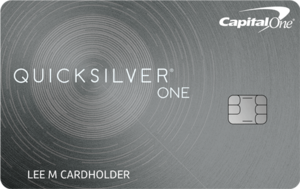 Benefits & Key features
Earn unlimited 1.5% cash back on every purchase, every day
Earn cash rewards without signing up for rotating categories
Get access to a higher credit line after making your first 5 monthly payments on time
Monitor your credit profile with the CreditWise® app, free for everyone
$0 fraud liability if your card is ever lost or stolen
No limit to how much cash back you can earn, and cash back doesn't expire for the life of the account
Help strengthen your credit for the future with responsible card use
Get customized alerts and manage your account with the Capital One mobile app
Average/Fair/Limited
Intro APR
(Purchases)
N/A
Intro APR
(Balance Transfer)
N/A
Credit One Bank® Credit Card with Cash Back Rewards
Benefits & Key features
1% cash back rewards on all purchases, no annual fee, and a competitive APR are just a few of the benefits qualified applicants will enjoy, terms apply
With $0 Fraud Liability, you won't be responsible for unauthorized charges
Managing your account is easy with the Credit One Bank mobile app
Pick a card that fits your style. Multiple card designs are available, a fee may apply
Monitor your credit with free online access to your Experian credit score, terms apply
Never miss an account update with customizable text and email alerts
Do your part to help the environment with the option to go paperless
Fair
Intro APR
(Purchases)
N/A
Intro APR
(Balance Transfer)
N/A