Advertiser Disclosure
Credit Cards For Fair Credit
Consumers with fair credit are usually more qualified for credit cards, which may make getting approved for an account easier. Only you can build a good credit history. Make your payments on time each month, and keep your balance low relative to the credit limit, for positive marks on your credit report each month. Below you will find our most popular credit card offers for people with fair credit:
Fingerhut Credit Account issued by WebBank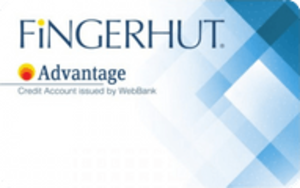 Benefits & Key features
Fingerhut offers more than 500,000 items including the brand names you want like Samsung, KitchenAid, and DeWalt
Take advantage of low monthly payments if you apply and are accepted for a Fingerhut Credit Account issued by WebBank, who determines eligibility and qualifications for the terms of credit
Fast, easy online application process and a quick decision
Not an access card
Fair/Bad
Intro APR
(Purchases)
N/A
Intro APR
(Balance Transfer)
N/A
Regular APR
See Issuer Website
Credit One Bank® Platinum Visa® with Cash Back Rewards
Benefits & Key features
Qualified applicants will enjoy benefits including 1% cash back rewards on all purchases, no annual fee, and a competitive APR. Terms apply
CreditOneBank.com and the Credit One Bank mobile app makes it easy to access and manage all your account information and make payments whether you're at home or on-the-go.
Zero Fraud Liability protects you if your card is ever lost or stolen. Rest easy knowing you won't be held responsible for unauthorized charges.
Use your Apple device to make purchases securely through Apple Pay®. Apple Pay is a registered trademark of Apple, Inc.
Keep an eye on your credit information with free online access to your Experian credit score. Terms apply.
Get access to billing statements online when you Go Paperless. Enjoy quicker access to your account documents without the hassle of having to wait 'til they arrive in the mail.
Fair
Intro APR
(Purchases)
N/A
Intro APR
(Balance Transfer)
N/A
First Access Visa® Credit Card
Benefits & Key features
Get the security and convenience of a full-feature, unsecured Visa® Credit Card – accepted at millions of merchant and ATM locations nationwide and online
Reporting monthly to all three major credit reporting agencies
Perfect credit not required for approval; we may approve you when others won't
Easy and secure online application
If approved, pay a Program Fee and you can access the $300 credit limit (subject to available credit)
Receive your card more quickly with optional Expedited Processing (additional fee applies)
Get a result in as little as 60 seconds upon completion of the online application
Select your favorite card design from our gallery, for free!
Online Customer Center available 24 x 7
Issued by The Bank of Missouri
Fair/Bad
Intro APR
(Purchases)
N/A
Intro APR
(Balance Transfer)
N/A
Milestone Gold Mastercard®
Benefits & Key features
Instant pre-qualification is available for those who qualify
Less than perfect credit is okay
Access your account online or from your mobile device 24/7
Choice of card image at no extra charge
Account history is reported to the three major credit bureaus in the U.S.
Fair/Good
Intro APR
(Purchases)
N/A
Intro APR
(Balance Transfer)
N/A
Merrick Bank Double Your Line™ Platinum Visa® Credit Card
Benefits & Key features
See if you are Pre-Qualified in less than 60 seconds without harming your credit score.
Credit Line Range $550 - $1,250, Doubling to $1,100 - $2,500.
Double Your Line by making at least your minimum payment on time each month for the first 7 months your account is open. After you make your payments, the increase is automatic.
Get your updated FICO® Score each month.
$0 Fraud Liability protects you from unauthorized charges.
Online and mobile Account Access.
No Penalty Rates or Over Limit Fee
Bad/Fair
Intro APR
(Purchases)
N/A
Intro APR
(Balance Transfer)
N/A