Advertiser Disclosure
Credit Cards For Good Credit
Consumers with good credit scores are eligible for almost all credit card offers, including those with superb cash back offers and low interest rates. By making your monthly payments on time and using your credit line responsibly, your credit score will gradually increase until you have excellent credit. Choose the best card with the terms most suited to your current needs, and soon you'll find yourself with a strengthened credit history and eligibility for the most attractive credit cards. Below you will find our most popular credit card offers for people with good credit.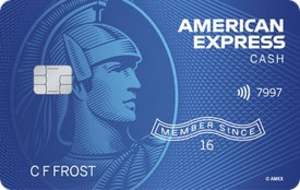 13.99% - 23.99%
(Variable)
Benefits & Key features
Receive a $150 bonus when you spend at least $1,000 in purchases with 3 months of opening a new card.
Get 1.5% Cash Back on all purchases.
Cash back can be redeemed for statement credits, gift cards, or merchandise. 
A Cash Back card with a 0% introductory APR for the first 15 months on purchases and balance transfers.
After that, your APR will be a variable rate, currently 13.99% - 23.99% based on your creditworthiness and other factors.
More and more businesses are accepting American Express® Cards.
No annual fee.
Terms and Restrictions apply. 
Excellent/Good
Intro APR
(Balance Transfer)
Regular APR
13.99% - 23.99%
(Variable)