Advertiser Disclosure
Credit Cards for Limited Credit
Consumers with short credit histories often have low credit scores and face the greatest challenges getting their credit card applications approved. If you have no credit history or bad credit, then you're well aware of how difficult it can be to become qualified for a credit card. Fortunately, there are limited credit history credit cards available even if you're in this situation, and you'll be able to use the opportunity to gradually build your credit history over time. Negative marks won't stay on your credit report forever. A few steps for building credit history are: apply for a manageable credit limit credit card, avoid missed payments to your creditors and establish diverse credit. Below we've shared the best credit cards you can use to build up a strong credit history, irrespective of your past financial mistakes.
OpenSky® Secured Visa® Credit Card
Benefits & Key features
No credit check necessary to apply. OpenSky believes in giving an opportunity to everyone.
The refundable* deposit you provide becomes your credit line limit on your Visa card. Choose it yourself, from as low as $200.
Build credit quickly. OpenSky reports to all 3 major credit bureaus.
99% of our customers who started without a credit score earned a credit score record with the credit bureaus in as little as 6 months.
We have a Facebook community of people just like you; there is a forum for shared experiences, and insights from others on our Facebook Fan page. (Search "OpenSky Card" in Facebook.)
OpenSky provides credit tips and a dedicated credit education page on our website to support you along the way.
*View our Cardholder Agreement located at the bottom of the application page for details of the card
No credit check
Intro APR
(Balance Transfer)
N/A
Petal® 1 "No Annual Fee" Visa® Credit Card
Benefits & Key features
$0 Annual Fee
2% - 10% cash back from select merchants
$500 - $5,000 credit limits
Variable APRs 19.99 - 29.49% APR
No annual or international transaction fees. Late and returns payment fees may apply.
Build credit alongside tens of thousands of Petal Card members.
Cash flow technology may help applicants without credit history get approved. 
Petal's mobile app makes it easy to manage your money, track your spending, and automate payments
See if you're pre-approved within minutes without impacting your credit score
Petal reports to all 3 major credit bureaus
No deposits required
Card issued by WebBank, Member FDIC
Limited / Bad / Fair
Intro APR
(Purchases)
N/A
Intro APR
(Balance Transfer)
N/A
Assent Platinum 0% Intro Rate Mastercard Secured Credit Card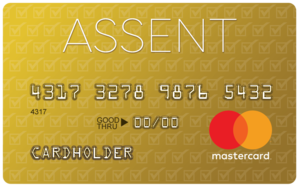 Benefits & Key features
Enjoy 0% APR on Purchases for Six Months!
Full-Feature Platinum Mastercard® Secured Credit Card
Monthly Reporting to all 3 Major Credit Bureaus to Establish Credit History
Good for Car Rental, Hotels; Anywhere Credit Cards Are Accepted!
Credit Line Secured by Your Fully-Refundable Deposit of $200 -- $2,000 Submitted with Application
24/7 Online Access to Your Account
Nationwide Program though not yet available in NY, IA, AR, or WI
*See Card Terms
Poor / Limited
Intro APR
(Purchases)
0%
For the first 6 months your account is open
Intro APR
(Balance Transfer)
PCB Secured Visa®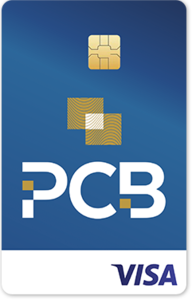 Benefits & Key features
Upon credit approval, the collateral deposit you provide becomes the credit limit on your Visa® card.  Choose between $200 and $1,000.
After the first year, you can request to increase the credit limit up to a maximum of $5,000 (subject to credit approval and additional collateral deposits).
This card is perfect for people new to credit as well as people looking to rebuild their credit
Reports monthly to all three major credit bureaus
Build or rebuild your credit by keeping your balances low and paying all creditors on time every month.
24/7 online account center.
A minimum collateral deposit of $200 is required to open this account.
This card is issued by Plains Commerce Bank pursuant to a license from Visa U.S.A., Inc.
Limited / Bad
Intro APR
(Purchases)
N/A
Intro APR
(Balance Transfer)
N/A
Jasper Cash Back Mastercard®
Benefits & Key features
Earn up to 6% cash back by referring friends!
Start with 1% and get an extra 0.5% for a full year for every friend you bring on board.
Cash back not limited to certain categories, earn on almost all everyday purchases.
Receive cash back automatically every month as a statement credit after three on time payments.
Earn cash back as long as your account is in good standing.
Unique auto payment options that help you build and maintain your credit score.
Receive cash back automatically every month as a statement credit after three on time payments.
Earn cash back as long as your account is in good standing. If your account is past due, cash back will be locked.
Your cash back maximum varies based on your credit limit.
Cash back not limited to certain categories, earn on almost all everyday purchases.
See Jasper's terms and fees.
Issued by WebBank, Member FDIC
Excellent / Good / Limited
Intro APR
(Purchases)
N/A
Intro APR
(Balance Transfer)
N/A