Advertiser Disclosure
Credit Cards for Limited Credit
Consumers with short credit histories often have low credit scores and face the greatest challenges getting their credit card applications approved. If you have no credit history or bad credit, then you're well aware of how difficult it can be to become qualified for a credit card. Fortunately, there are limited credit history credit cards available even if you're in this situation, and you'll be able to use the opportunity to gradually build your credit history over time. Negative marks won't stay on your credit report forever. A few steps for building credit history are: apply for a manageable credit limit credit card, avoid missed payments to your creditors and establish diverse credit. Below we've shared the best credit cards you can use to build up a strong credit history, irrespective of your past financial mistakes.
Total VISA® Credit Card
Benefits & Key features
Checking Account Required
Fast and easy application process; response provided in seconds
A genuine VISA card accepted by merchants nationwide across the USA and online
Manageable monthly payments
If approved, simply pay a Program Fee to open your account and access your available credit
Reports monthly to all three major credit bureaus
Bad/Fair
Intro APR
(Purchases)
N/A
Intro APR
(Balance Transfer)
N/A
Netspend® Visa® Prepaid Card
Benefits & Key features
With Netspend Direct Deposit, you can get paid faster than a paper check
No late fees or interest charges because this is not a credit card.
Use the Netspend Mobile App to manage your account on the go and get text message or email alerts (Message & data rates may apply).
Get your tax refund direct deposited to your account and no more waiting in line to cash your check!
Card issued by MetaBank®, Member FDIC. Card may be used everywhere Visa Debit cards are accepted. "Apply Now" for full details.
No Credit Check
Intro APR
(Purchases)
N/A
Intro APR
(Balance Transfer)
N/A
Annual Fee
Up-to $9.95 monthly*
Surge Mastercard® Credit Card
Benefits & Key features
All credit types welcome to apply!
Monthly reporting to the three major credit bureaus
Initial Credit Limit of $500.00!* (subject to available credit)
Fast and easy application process; results in seconds
Use your card at locations everywhere that Mastercard® is accepted
Free online account access 24/7
Checking Account Required
Bad/Poor
Intro APR
(Purchases)
N/A
Intro APR
(Balance Transfer)
N/A
Fingerhut Credit Account issued by WebBank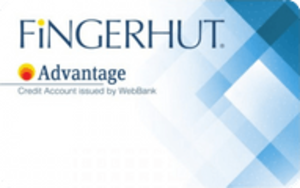 Benefits & Key features
Fingerhut offers more than 500,000 items including the brand names you want like Samsung, KitchenAid, and DeWalt
Take advantage of low monthly payments if you apply and are accepted for a Fingerhut Credit Account issued by WebBank, who determines eligibility and qualifications for the terms of credit
Fast, easy online application process and a quick decision
Not an access card
Fair/Bad
Intro APR
(Purchases)
N/A
Intro APR
(Balance Transfer)
N/A
Regular APR
See Issuer Website
Horizon Gold Credit Card
$24.95 benefits plan membership will be auto-debited monthly
Benefits & Key features
Instant $500 Credit Line*
No Credit Check
Fast Online Application
Bad Credit - OK
Bad
Intro APR
(Purchases)
N/A
Intro APR
(Balance Transfer)
N/A
Annual Fee
$24.95 benefits plan membership will be auto-debited monthly