Advertiser Disclosure
Secured Credit Cards
Secured credit cards are different from prepaid cards since cardholders are provided a credit line that will be reported to the Consumer Reporting Agencies. Even if you have a low credit score or a poor financial history, secured cards are one tool to show you can responsibly manage credit. Paying your minimum payment on time each month and keeping your balance low relative to your limit will provide your credit report with positive marks on a monthly basis. If your credit card applications have been turned down in the past due to bad credit, then a secured credit card is exactly the tool you need to regain control of your credit future.
OpenSky® Secured Visa® Credit Card
Benefits & Key features
No credit check necessary to apply. OpenSky believes in giving an opportunity to everyone.
The refundable* deposit you provide becomes your credit line limit on your Visa card. Choose it yourself, from as low as $200.
Build credit quickly. OpenSky reports to all 3 major credit bureaus.
99% of our customers who started without a credit score earned a credit score record with the credit bureaus in as little as 6 months.
We have a Facebook community of people just like you; there is a forum for shared experiences, and insights from others on our Facebook Fan page. (Search "OpenSky Card" in Facebook.)
OpenSky provides credit tips and a dedicated credit education page on our website to support you along the way.
*View our Cardholder Agreement located at the bottom of the application page for details of the card.
No credit check
Intro APR
(Purchases)
N/A
Intro APR
(Balance Transfer)
N/A
First PREMIER® Bank Secured Credit Card
If approved, fund your Security Deposit to open your account. Once open, you will have the opportunity to build your credit limit up to $5,000
No credit history required to apply for this credit card
Reports monthly to the major Consumer Reporting Agencies unlike most prepaid accounts
Previous bankruptcy OK ​​
Know the score! Quarterly FICO Score is provided for free on the monthly billing statement.
Complimentary Mastercard Identity Theft Resolution Services (subject to Mastercard guidelines)
Credit scores are used to represent the creditworthiness of a person and may be one indicator to the credit type you are eligible for. However, credit score alone does not guarantee or imply approval for any First PREMIER® Bank product
Intro APR
(Purchases)
N/A
Intro APR
(Balance Transfer)
N/A
Regular APR
See Issuer Website
Annual Fee
See Issuer Website
Green Dot primor® Secured Visa Classic Card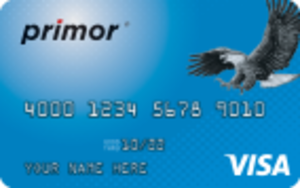 Benefits & Key features
Credit lines available from $200 to $5,000! Low fixed 13.99% interest rate on purchases - with no penalty rate!
No minimum credit score requirements! We invite all credit types to apply! No processing or application fees!
Helps strengthen your credit with responsible card use. Reports to three national bureaus
Fast, easy application process. Choose your credit line and open your Personal Savings Deposit Account to secure your line.
Bad
Intro APR
(Purchases)
N/A
Intro APR
(Balance Transfer)
N/A
First Progress Platinum Select Mastercard® Secured Credit Card
Benefits & Key features
Receive Your Card More Quickly with New Expedited Processing Option
No Credit History or Minimum Credit Score Required for Approval
Quick and Complete Online Application
Full-Feature Platinum Mastercard® Secured Credit Card
Good for Car Rental, Hotels; Anywhere Credit Cards Are Accepted!
Monthly Reporting to all 3 Major Credit Bureaus to Establish Credit History
Credit Line Secured by Your Fully-Refundable Deposit of $200 - $2,000 Submitted with Application
Just Pay Off Your Balance and Receive Your Deposit Back at Any Time
Nationwide Program though not yet available in NY, IA, AR, or WI
* See Card Terms.
Bad
Intro APR
(Purchases)
N/A
Intro APR
(Balance Transfer)
N/A