Advertiser Disclosure
TSA Pre✓ ®Credit Cards
Trying to apply for TSA Pre✓® and don't want to pay the fee? The following credit cards will either reimburse you or let you apply your rewards points towards TSA Pre✓® application fees. In addition, they offer great perks such as sign up bonuses and 2X miles for every purchase. Why not get TSA Pre✓® and let one of these TSA Pre✓® credit cards pay for it? Then, next time you head to the airport, you can leave your stress at home.

Luxury Card™ Mastercard® Gold Card™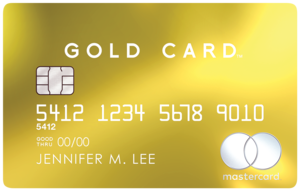 2%

- Redemption value for Airfare Redemptions

2%

- Redemption value for Cash Back Redemptions
Credit for TSA Pre✓® application fee
Benefits & Key features
24K-Gold-Plated – Patented Card Design
2% Value for Airfare Redemptions
2% Value for Cash Back Redemptions
24/7 Luxury Card Concierge™ – Available by phone, email, and mobile chat
Exclusive Luxury Card Travel Benefits
$200 Annual Airline Credit Toward Qualifying Purchases
$100 Global Entry Application Fee Credit
Annual Fee: $995 ($295 for each Authorized User)
Excellent/Good
Intro APR
(Purchases)
N/A
Intro APR
(Balance Transfer)
0% For the first fifteen billing cycles following each balance transfer that posts to your account within 45 days of account opening.
Annual Fee
$995 ($295 for each Authorized User added to the account)